Buckingham
The Buckingham's vinyl-clad Patio Door is manufactured from the most advanced vinyl, reinforced with a wood buck frame, offering beauty and performance. The vinyl will not rot, rust, pit or blister over long periods of time.
Our wood buck frame is economical, durable and easy to install. Maximized strength withstands high winds and provides superior air tightness.
Features
5 7/8" mechanically fastened vinyl-clad frame
Installed components are easily replaceable
3 weather seals
Anodized screen track with stainless steel roller track
8 degree sloped sill for optimal drainage
All vinyl maintenance-free sill
Durable sash reinforced with steel to withstand high wind loads
Dual perimeter seal for superior air-tightness
Doors are completely reversible
Adjustable nylon tandem ball-bearing rollers
High performance Cardinal Low-E glass and Super Spacer technology
Optional frame extensions, sill extensions and brickmoulds
Performance
C.S.A. A440 Tested A3, B4, C3
Certifications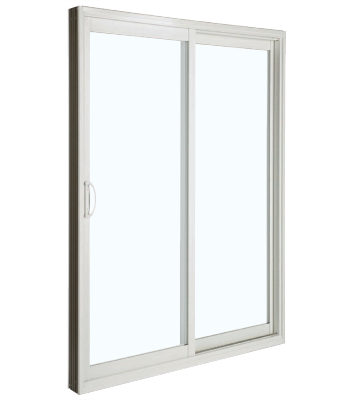 Decorative Grills
 Internal grills are available in a wide range of styles and colours including flat grills (two-tone, white, brass and pewter), Georgian grills (white) and pencil grills (white, brass and pewter).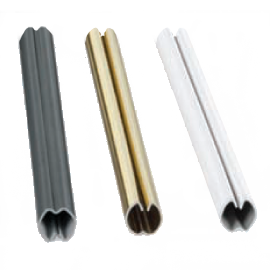 Exterior Colours
DEL windows boast a wide range of colour options that are impact resistant and feature a superior adhesion process offering a stable UV finish.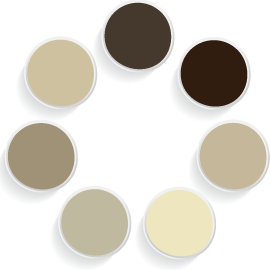 Glazing
Enhancing the outstanding thermal efficiency is the high-performance glazing found in Cardinal® Low-E glass and Edgetech Super Spacer® technology.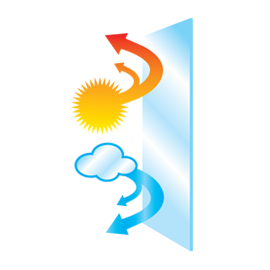 Hardware
Euro Style Handles:
Upgrade to this unique handle with integrated single-point keylocks (available in white, black, brass, black nickel, satin nickel or bright chrome).
Multi-Point Lock:
This heavy duty locking system provides two locking points on the door frame (optional on all hardware handles).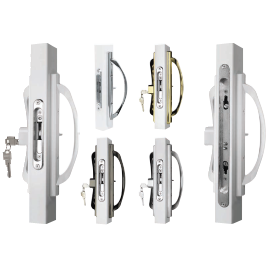 Interior Finishes
Compliment the decor in your home with the warmth of a wood grain look. State-of-the-art laminating innovations allow for the beautiful appearance of wood grain for any interior application.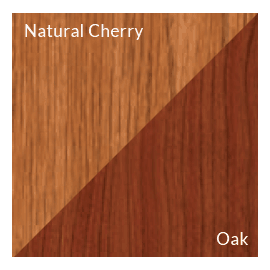 Locks
Guardian Locks mount at the top of the operating door. The security bolt is engaged and lock into the top door frame (available in white, beige or brown).
Folding Security Bars mount on the fixed side of the door frame. When the security bar is swung down into the locked position, the door cannot be opened.
Two Position Kick Locks mount on the bottom of the operating door. It is used as secondary lock with door in the closed position. (available in white, beige or brown).
V-Groove Glass
Decorative and elegant glass designs.