Peninsula
Handcrafted and not afraid to show its stained glass roots, the Peninsula Series has a look for every style. Solid metals with textured and beveled glass come together to create a true work of art.
Specializing in privacy, the LoE²-272 glass doubles the insulating factor of ordinary insulating glass to help save you money! With new venting options, and customizable transom options, you are sure to find the form and function for your home.
Cardinal LoE²-272 Glass
Available in clear and white internal grid options, the insulating value of Cardinal's LoE²-272 patented coating is nearly double that of an ordinary insulated glass unit. In winter, LoE²-272 reflects heat back into the room. In summer, it rejects the sun's heat and damaging UV rays. The coating is virtually invisible to the eye yet blocks 84% of the sun's harmful ultraviolet rays. In fact, LoE²-272 is the clearest, highest performing glass you can buy.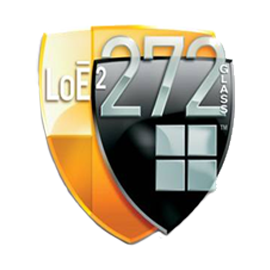 Endur IG
Endur IG, with its 20-Year Manufacturer Commitment, boasts a true dual-seal warm edge spacer system, proven to last longer in durability tests than single-seal units. Endur IG outperforms the competition in every way, including:
Durability
Condensation Resistance
Noise Reduction
Mold Reduction
Comfort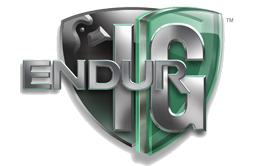 Entrance Configurations
The following drawings represent commonly used door and sidelite entrance configurations. Our doorlites come in a variety of styles and sizes. We recommend a consultation, to help determine the proper layout and style for your home.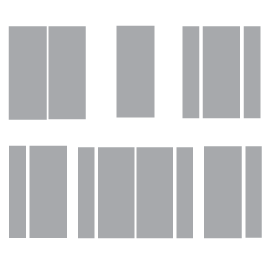 Internal Mini-Blinds
Blinds between glass require no dusting
No exposed cords
Sealed glass unit increases energy efficiency
One control system provides raise/lower AND tilt options in one easy operator design
Available in Low E & Clear Glass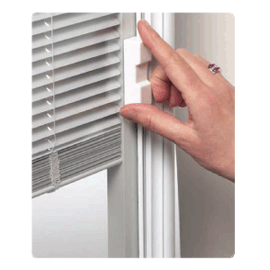 Transoms
Whether you have a single or double door, transoms are a great option to allow more light into your home. Your transom requirements may be unique. Either rectangle, half round, segmental, ellipse or cord. we can create a design and shape that compliments your home!